Utilize our search toolbar promptly if the article lacks audio! Search Now♥
Forsaking Home is part 4 of The Survivalist Series by A. American. This science fiction novel is narrated by Duke Fontaine with sheer brilliance and classic tone.
Morgan Carter and his friends are well passed the collapse time. But now the main question is that will they be able to survive the repercussion as well, after the collapse?
Morgan Carter has went on to wind-swept the weeks post the national power grid collapse. He was able to get reunited with his beloved wife and daughters and ensured their complete safety in the time of crisis. But his struggle and test is not over yet. A lot of challenges are yet to be faced by him. Morgan Carter is supposed to give his full focus on the survival and that too in a society, which is becoming excessively unstable and violent. However, the challenges that were coming his way were well beyond his imagination.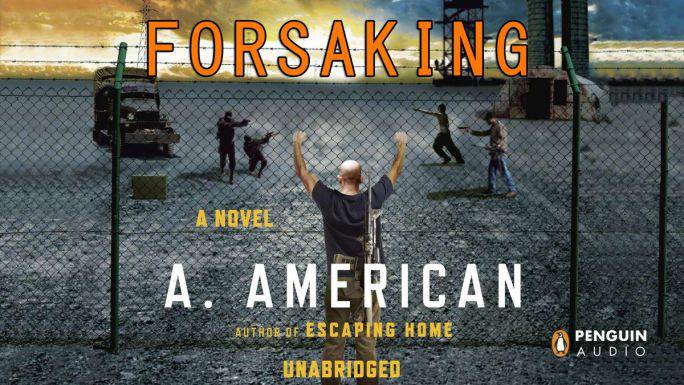 The enclosed quarters of the nearby refugee camp supported by the government had an environment, which was totally unsafe and vulnerable to injuries, murder and assault as a norm. Sage along with his planned to pull down establishment just as Jess started to begin trouble within the camp.
The novel is an action packed venture, which depicts a series of disturbing likelihoods of a world gone skewed. There are challenges, which are well beyond the imagination of anyone.
If you want to look deep into The Survivalist Series or more so in the other work done by A. American, then you must check out Conflicted Home and Surviving Home novels. Both these novels tells a great story about the miseries of people defending their home.