Utilize our search toolbar promptly if the article lacks audio! Search Now♥
A retired soldier named Cade Grayson never thought that the Z-Day news would one day become true. He thought that it was a stupid thing to even think of after all such things don't happen in the real-world which is non-fictional of course. On the weekend Cade was resting in his calm and placid house close to nature.
His wife was far away in her parent's house and Cade's daughter was also with her because she wanted some time with her grandparents. One news flash awakens the soldier inside Cade, the news informs about a terrible disease that has broken out in Portland. No one knows where it came from, some think that the virus was created in a lab and others think of it as a natural calamity.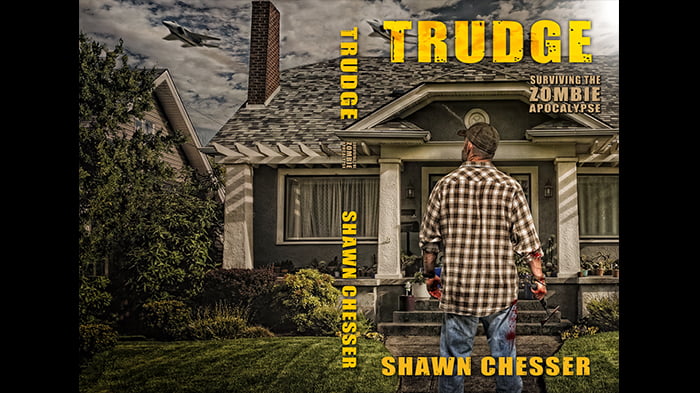 For Cade it is the beginning of something worse, the dead are coming to life after getting infected and they have a thirst for fresh blood which is of course not a viral thing. The old soldier knows that he cannot leave his family and millions out there in the hands of incompetent people, so he prepares for the battle with arms in hand. With a loaded truck this single hero that Shawn Chesser has created lands on the battlefield against the zombies that have invaded the earth once again.
Chris Patton's tone in narration depicts the sounds of bloodthirsty zombies accurately. This book is nothing without Soldier On and In Harm's Way, in those two books, the real war and epic struggle of the hero gets the full detail. This first part developed the scenes after a detailed introduction of the hero which was good but several things remain incomplete at the end of this book.