Utilize our search toolbar promptly if the article lacks audio! Search Now♥
You is a beautiful crime mystery thriller, which has great fan following. It was one of the best-selling novels of its time. The book is written artistically by Caroline Kepnes. The novel actually marks the start of a fascinating saga by the same name as that of the subject novel Santino Fontana has done the narration of this novel and it was a job well done with strong and expressive voice of the narrator.
How far could someone go in order to get the perfect love? This is actually the theme of this crime mystery thriller.
The novel is a story about a fine young man and his dark obsession with a gorgeous, enigmatic writer, which leads to a murderous situation.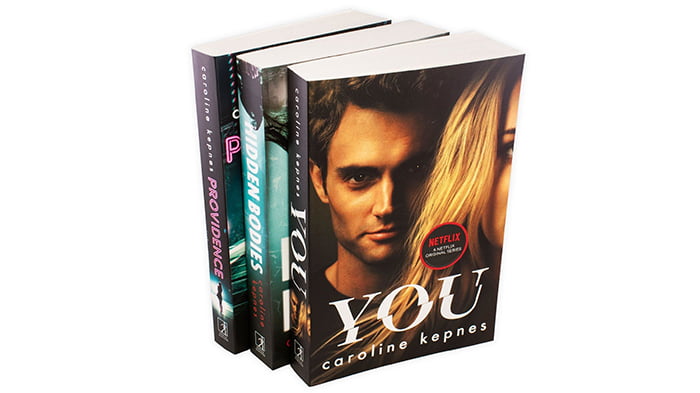 When a highly inspiring writer, Guinevere Beck walks inside a bookstore where Joe is a worker, the he gets smitten very quickly. Beck is everything that Joe has ever wished for. She is absolutely stunning, tough and immensely sexy, which he couldn't have ever imagined. Joe wanted her badly and was willing to go to any extent to have her in his life. Just as he started to insinuate himself right into her life, Beck just could resist his friendship and shared her phone number and email with him. She thought that it is hard to resist a guy, who is actually custom made for her. Therefore, when Benji, the boyfriend of Beck gets mysteriously vanished, she fell into a romantic relationship with Joe.
If a few of the best novels by Caroline Kepnes needs to be named then those has to be Providence and Hidden Bodies right at the top of the heap. Both are crime mystery thrillers, which are highly engaging and grasping.