Utilize our search toolbar promptly if the article lacks audio! Search Now♥
Eric Flint along with Virginia DeMarce continues the story where it ended in the previous book i.e the one that told us about the landing of West Virginia in the 17th century. Ring of Fire I discussed in a few chapters about the traveling of the whole city in time and space. Then instead of discussing anything else, the author started to talk about the war in which West Virginia started to take an active part. Mike Stearns leads the forces of West Virginia now and the people of America still preach the same message of democracy in the past.
Seeing democracy in the unique city that has landed from the future, the peasants of Europe also started an independent freedom movement. For this purpose, the peasants needed proper support and guidance which is given to them by Mike Stearns. Mike joins hands with the peasants to liberate them from the influence of the upper class and any sort of foreign rule. But first, he has to do something to stop the expected bloodshed in this struggle. If the bloodshed starts the history would be stained forever.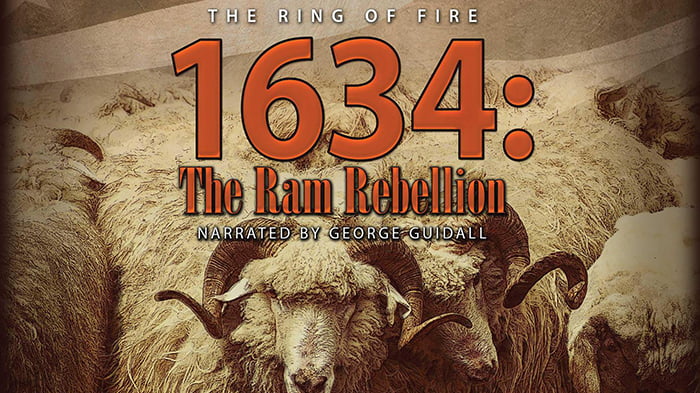 Diplomacy plays a vital role here but Mike this time technically uses it other way round. George Guidall again narrates as he has narrated 1634: The Galileo Affair i.e in full swing. Lot is there for the youngsters and lovers of politics, for those who want to search romance in this tale of diplomacy and dictatorship there is a very meager part. Book is linked to history but Eric has not tried like other writers to paint some historical figures into it.