Utilize our search toolbar promptly if the article lacks audio! Search Now♥
It's time for some action by Christopher Moor who has been producing the lighter kind of books in the past or at least over the last few years. Books like Fool and The Serpent of Venice were full of humor and the struggles were not very serious at least there were no murders involved. Here the author talks about a Beta Male, one thing noteworthy is that the author is again going with the secondary character and thus does not talk of the Alpha Male. It has been a tendency with Moor that he finds fascination in these underdogs like the "Fool" or other such characters.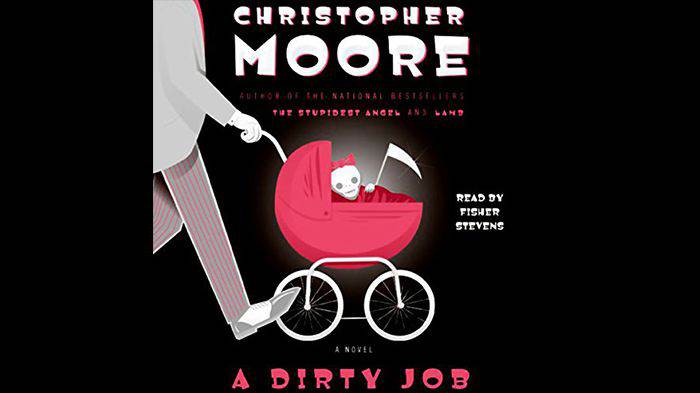 Charlie Asher's past is not discussed at all in the start, all we know is that he lives in San Francisco and runs a store for his living. The group of people that he has in the store as employees are little odd but it is San Francisco such things can get away unnoticed. Rachel, Charlie's wife is the ideal sort of girl for him and since she is becoming a mother it means that the life of the couple is now complete. But at the birth of his first daughter things start going crazy, there are people in the surrounding that he never wanted to see further in his life but they are back now.
Evil in the world once again asks for the Beta in Charlie to perform the kill for it otherwise the near and dear to him would die one after the other and it will perhaps start with his daughter this time. Fisher Stevens gets the narrator's job in the first book of the Grim Reaper series, a few alterations are required still in narration to make it look more grim.