Utilize our search toolbar promptly if the article lacks audio! Search Now♥
A Pledge of Silence is a top novel written by Flora J. Solomon. It was this novel, which made the author, best-selling one in New York Times. It is a historical fiction novel, where you will be truly amazed with the vision, creativity and craft of the writer, Flora J. Solomon. The novel is narrated by Kate Rudd in audio format, where her voice was highly appreciated for its quality.
A Pledge of Silence went on to become the winner of the Amazon Breakthrough Novel Award in 2014 and that is enough to tell that how good this novel is.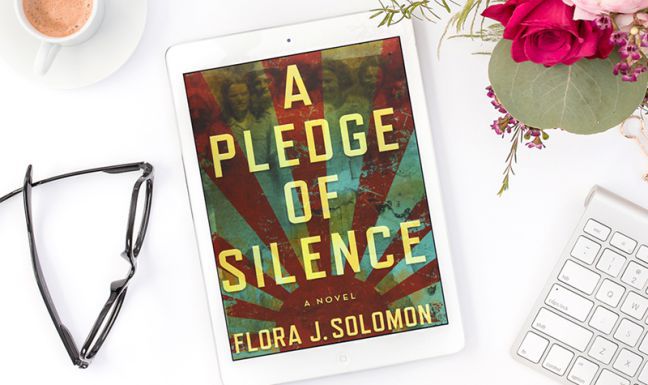 At the time when Margie Bauer in 1941 joins the Army Nurse Corps, she was extremely overwhelmed to be deployed to Manila, which is considered as the Pearl of the Orient. There were many rumors of war ongoing, but she was feeling completely secure and safe. The entire island there is fortified and the airbases there were substantial too. On top of that, all the Filipino troops were well-equipped and well-trained as well.
However on 8th December 1941, the dream world of Margie got completely shattered all of a sudden. She got captured in Manila by the invading forces of Japan.
She ended up in a very infamous prison, Santa Tomas. She spent three years there, where her bravery, courage and resourcefulness was thoroughly tested, while she also endured starvation and brutality in all that time. In short, her life changed altogether.
Another quality novel on historical fiction, which is written by Flora J. Solomon is Along the Broken Bay. If you have liked the subject novel, then you will definitely like the recommended novel as well.