Utilize our search toolbar promptly if the article lacks audio! Search Now♥
A Torch Against the Night is a novel written by Sabaa Tahir. The book is chapter 2 of An Ember in the Ashes novel series. It is a teen and young adult romance fiction. The author is quite capable of producing some sensation fantasy fiction novels for the younger audience. Some of her notable novels include A Reaper at the Gates and A Sky Beyond the Storm.
The narration team of this audio novel includes Katherine Lee McEwan, Steve West, and Fiona Hardingham. They all were good with their performances and listeners enjoyed every bit of it.
The novel is set in a high fantasy rich world which is inspired big time by Rome. In this novel, you will find Laia and Elias running for their lives.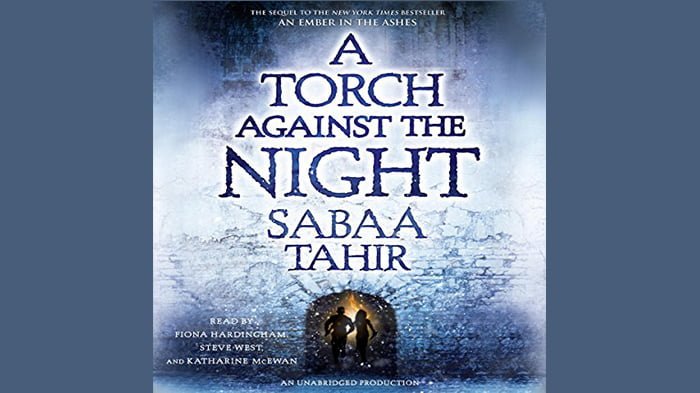 After the many events unfolded for the Fourth Trial, the Martial soldiers are up for the hunting of two escapees as they leave the Serra city and went on a risky journey through the core of the Empire.
Laia is all set to break into Kauf, which is the most dangerous and secure prison of the empire. She was determined to break it for saving her brother who is pivotal for the survival of the Scholars. On the other end, Elias is read to aid Laia in succeeding even if it requires giving up on the last available chance for freedom. But, there were those many dark forces who were working against Elias and Laia both.
All the characters in the novel are relatable and the audience couldn't wait for the next one in the series. The narrators did an amazing job and the storyline will keep you entertained for a long time.