Utilize our search toolbar promptly if the article lacks audio! Search Now♥
Brian's Return by Gary Paulsen
At the beginning of the story, Brian has ventured to spend time and explore the wilderness once more. His plan is to be only himself, but made a promise to work on school work that he can use to test when he returns to the city. Brian could have dropped out of school and not care because he is only 16, but he could not stop himself from wanting to learn more. He is now more curious and believes that memorizing facts is not the only way to pass the test.
https://www.youtube.com/watch?v=shK-L3IRRug&feature=youtu.be
The life and thoughts Brian has now is all formed by an event that occurred 2 years ago when he was 14. He was the only passenger in a plane when the pilot died during the flight and he had to land the plane in a wilderness in Canada. Brian remembers how inexperienced he was back then, trying to survive with nothing but a hatchet. He recalls the 1st time he was able to catch fish and how he eventually became self-sufficient, learning to survive in the woods on his own. Then he was rescued, so he was able to return to the city. Brian discovered he does not belong in the city because noises disturbed him and he despised a lot of activity. He was able to convince his parents and the school's head to let him live in the woods alone. This does not mean he has grudge towards others, but only realized this is the kind of life he wants.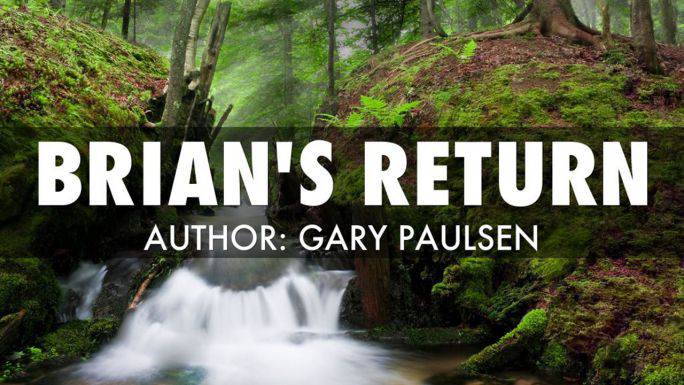 Brian uses a canoe to travel around in a slow pace and wants to reach where his Cree friends live, Anna and David Smallhorn, who are camping at the lake's upper end that is shaped similar to an arrow. There was one evening when Brian was eating his dinner beside the lake and he pushes the canoe back into the water so the breeze will prevent the mosquitoes from coming near them. He hears a noise and sees a dog, David wonders where it came from, and then discovers that it has injuries.
Their journey continues here….
[button color="red" size="medium" link="https://goo.gl/zBRyBF" icon="fa-2x fa-cloud-download" target="true"]Download This Book To Your Device[/button]
List book in the series