Utilize our search toolbar promptly if the article lacks audio! Search Now♥
Work pays off most of the time then sometimes our work and performance in the field become our greatest enemy. For Maria Isabella, the case is no different as she performed brilliantly in her last mission and after it, she is not being hired by the agency anymore. In the search for a job she moves from one place to another and from one department to another but the result is sheer poverty and nothing else. Without any friends and relatives, the lady struggles badly in life and finds a little job finally in a Detective Agency. The first mission assigned to her is simple i.e take a parcel given to her by Union Army to the destined place.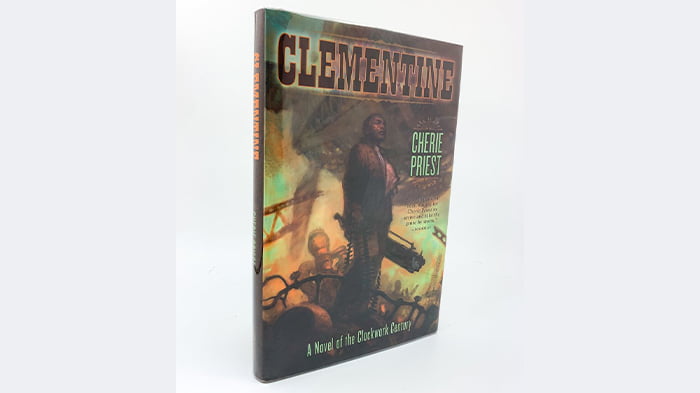 But she has to keep it safe from Captain Croggon who is after something which is hidden in the parcel. Croggon is one notorious criminal who has deceived the law agencies on many occasions over the past many years. The man wants to snatch the parcel from Maria which means bye to her job again. Cherie Priest at the beginning of the story presents Maria like the characters of The Toll and The Family Plot i.e she is down and out of options and is just a puppet.
Later she breaks those holds on her and joins Croggon to take revenge on those who have pressed her down for so long. She understands that Croggon was right after all in his decision. Dina Pearlman starts the narration of the novel and then Victor Bevine joins in so neatly that a listener cannot notice his entry. Together the two go smooth in all the chapters including those loaded with action.