Utilize our search toolbar promptly if the article lacks audio! Search Now♥
"The war of the broken mirror" saga comes to this third part and the trilogy completes with a real bang. Lydia has finally completed her training with the sorcerer and now she thinks that she is ready for anything. Jonathan Sterling's whereabouts are not under the shadow anymore and Lydia wants to waste no time, she has lost the chance once and perhaps she will not get a second chance at all.
Capturing Jonathan has been the main target of Lydia all her life and she has been preparing for it all these years and now the time is right. Jonathan too is ready as hell; he knows what the lady is capable of and thus makes a deal with the witch of a thousand shadows. Some old friends are again around Jonathan and reaching it is impossible and killing him means that the killer needs a miracle. Jonan has some personal agendas under his sleeve because he has to please the Lady of Thieves to be with the Velas.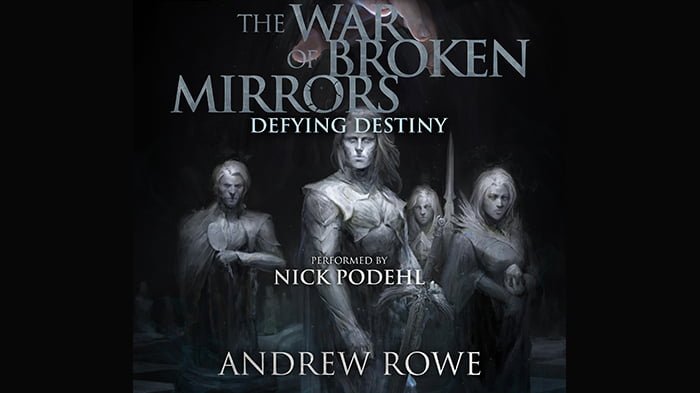 Deadly missions are all around and these missions will decide the fate of both sides and the end is near for one of the sides and there is no return once the side is chosen. Andrew Rowe has knitted the story well like Diamantine and Six Sacred Swords, strong plot and transformation in characters have been the prime quality of this series in particular.
The expert of narrating fantasies, Nick Podehl deals with the task sensationally, no one among the listeners can raise any complain against the voice that is made for stuff like this one. Some adjustments could have been made in the scenes with magic but that is not too big an issue the rest of the book is a five star category.