Utilize our search toolbar promptly if the article lacks audio! Search Now♥
Frost Burned is the 7th installment in the Mercy Thompson novel series. It is an engaging series, which is masterfully written by Patricia Briggs. Moon Called is the best novel that the author has written so far. It has huge fan following both in print and audio versions. Night Broken is another fantastic paranormal science fiction fantasy written by Patricia Briggs and deserves a mention here.
In this chapter, you will find the life of Mercy Thompson going through a very seismic chance all of a sudden. She became a good friend of Adam Hauptman. He is a highly charismatic Alpha who belonged to a local werewolf group. He has made Mercy Thompson a stepmother of his daughter. Her daughter name is Jesse. The new relationship brought some really blissful moments in the life of Mercy. However, on the verge of humanity, a tiny mishap on a routine day could have the potential to develop into something really big.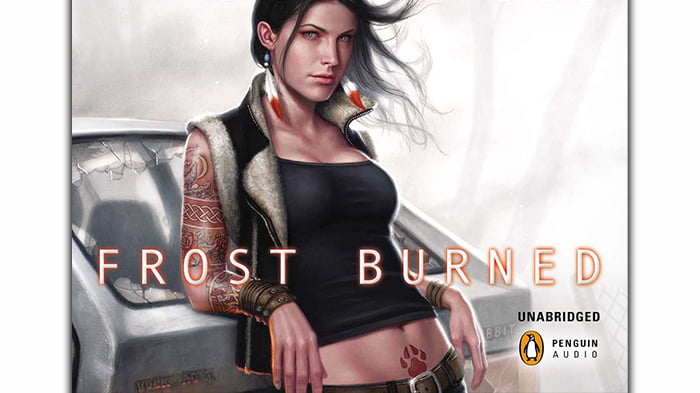 After having an accident in a very congested traffic situation, Jesse and Mercy Thompson couldn't manage to reach Adam or maybe anyone else for that matter in the par. Actually, they all have been abducted.
Through the mating bond of both, everything that Mercy Thompson knows is that Adam Hauptman is really very angry and in extreme pain as well. Mercy was fearing that the disappearance of Adam may be related with the werewolves fighting in a political battel, which was intended for getting acceptance from the public. She also doubted that the werewolves pack along with Adam could be in some serious danger.
Lorelei King has done the narration of Night Broken. Her performance was quite up to the mark and appreciated by audience.