Utilize our search toolbar promptly if the article lacks audio! Search Now♥
Jason Anspach and Nick Cole once again join forces to write the second sensational part of the Galaxy's Edge series. R. C. Bray's narration gives more enthusiasm to this audiobook as we are told about the formation of the kill team.
The team is created after the Kublar battle for a special mission that only people like Chhun and Wraith can fulfill. The mission is to find and kill order by the Legion Dark Ops in order to eliminate whoever was responsible for the Kublar battle.
So that no such issue can arise in the future anymore. The order seems to be direct and clear and the mission seems to be an easy one for the team but the corrupt officials make the mission a twisted one. The undercover spies haunt them at their every move, trying to prove them a complete failure in front of the legion once again.
There is also a treacherous creature that is hunting them one after the other and will not rest until it has killed the very last one of the killer team. Mystery and the hidden truths in this chapter are just awesome as the team finds the truth that lies behind the whole revolution.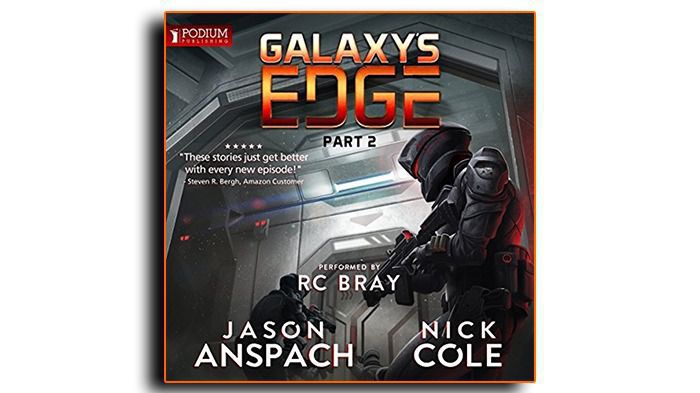 The plot is perfect and the picture-perfect characterization is surely the most attractive thing that we find in the whole novel. We also find some hint of the books like Requiem for Medusa and Chasing the Dragon.
But overall it's a nice continuation of the series that has touched the hearts of many and it still leaves room for the next parts as the ending does not end the story it ends the mission.
Galaxy's Edge Series :