Utilize our search toolbar promptly if the article lacks audio! Search Now♥
King of Wrath – Kings of Sin Book 01
In this captivating novel, we are introduced to the intriguing world of Dante Russo and Vivian Lau. Dante, the king of the hill and the center of attention in high society events, hails from an old-money family known for their strong-handed business dealings. On the other hand, Vivian, an event planner, comes from a new-money background, with a strong-willed father. While she portrays a traditional role and defers to her father, a part of her yearns to break free from the expectations placed upon her by her parents.
The plot thickens when Vivian's father resorts to blackmail, using potentially embarrassing photos of Dante's brother as leverage. The condition for keeping this information secret is an arranged marriage between Dante and Vivian. This sudden and forced union leaves Dante feeling utterly helpless, an emotion he's never experienced before.
As the two find themselves thrown together in this unique and somewhat tumultuous arrangement, their relationship swings between extremes. Initially, they treat each other coolly, exchanging insults and snarky comments. Dante's bitterness towards his brother and Vivian's father fuels his emotional distance, leading him to build walls and ignore her.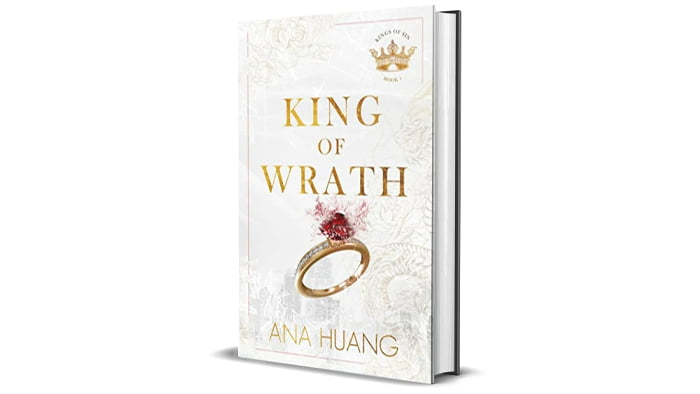 Amidst this backdrop of turmoil, Vivian proves to be a force to be reckoned with. She stands up for herself and demonstrates her fiery spirit, leaving Dante both surprised and intrigued by her strength and determination. Slowly, he begins to see past the animosity and appreciate her as more than just an unfortunate pawn in their families' games.
Throughout the book, I found myself emotionally invested in the characters, worried that Dante might be a lost cause due to his initial stubbornness. However, Vivian's resilience and tenacity give me hope for a positive outcome. The story is skillfully narrated by Jacob Morgan and Emily Woo Zeller, whose dynamic and well-modulated voices breathe life into each character. They successfully capture the unique essence and personalities of Dante and Vivian, adding depth and authenticity to the overall experience.
Ultimately, I thoroughly enjoyed this book and found the happy ending to be well-earned and delightful. It's a tale of unexpected connections, personal growth, and the triumph of love over adversity.
King of Wrath – Tokybook – Spotify Free