Utilize our search toolbar promptly if the article lacks audio! Search Now♥
Vince Flynn just gets better and better with every chapter of his Mitch Rapp mystery novel series. His modern detective character, Mitch Rapp in Memorial Day has another daunting task cutout for him to resolve. This time it is against the might Al-Qaeda with a horrific nuclear attack plan on United States. The book, Memorial Day is part 7 of the Mitch Rapp mystery series. George Guidall is back again with another venture with Vince Flynn to give his voice to the novel.
Its 7 days before the Memorial Day and a spike within the best intelligence agency of the world, CIA has pointed towards a terrorist attack of massive scale in the United States. Considering the high repute of CIA, such reports are never taken lightly. Now, the burden was on the counter-terrorism agent, Mitch Rapp to come up with his best.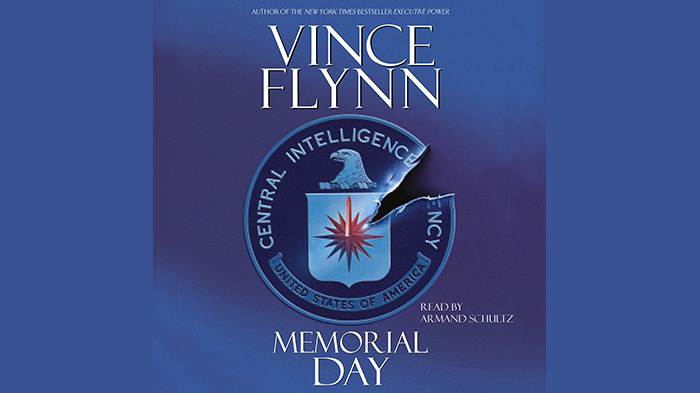 Rapp without making any delay reaches Afghanistan. There he lead a team of Special Forces and made a daring raid in to a remote village in Pakistan, across the border. Their target was Al-Qaeda and their strong hold in the vicinity. Rapp along with his team soon discovered horrific plans of making a nuclear attack on Washington. The information traveled soon to the CIA headquarters and a support team for nuclear emergency situation comes running to the scene.
Separation of Power and Executive Power novels are also written by Vince Flynn and if you are a fan of the writer then these books should be your go to options. The mentioned books are also from the Mitch Rapp series and has all the ingredients that make these books high quality mystery political thrillers.