Utilize our search toolbar promptly if the article lacks audio! Search Now♥
The journey continues in this third part as well and though the space ship has located many places in space in the previous two parts but none have proved accurate for the human race. Craig Alanson has chosen the name of the spaceship from an ancient story which shows that the writer intentionally makes the crew a group of desperate wanderers. The original Flying Dutchman legend also depicts the tale of a crew of pirates that had a curse on it.
This crew too though not travelling in sea wanders in space as though it is cursed. It discovers new things in space all the time including new life forms but none prove to be fruitful at all. Finally they become successful in finding a planet with all the life sources which they name as "Paradise" and it was thought to be a big success.
The human race is transported to the Paradise and the Flying Dutchman moves to other missions' i.e exploring the galaxy. Years later they are again asked to go to the same planet in order to check the condition of the population there.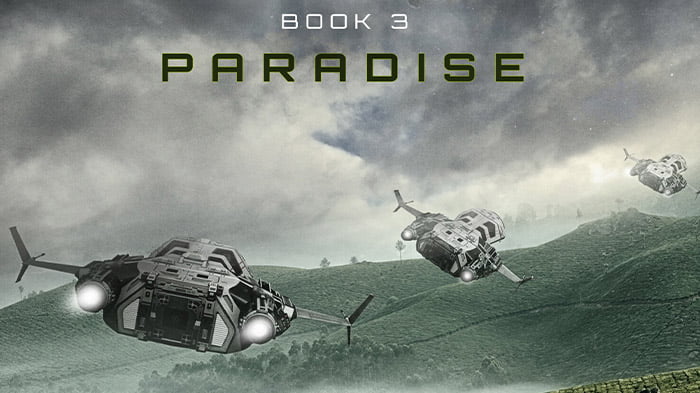 What the find is something that cannot be passed forward because of the horror that is attached to it. Colonel Joe Bishop wants to keep the whole matter hidden as it is without a cure now. Close to Renegades and Homefront in so many ways but the horror is much greater this time. The devils are much sinister as compared to the other tales by the writer. R.C. Bray moves in that nice grove of his that has become a must have item for this series now.