Utilize our search toolbar promptly if the article lacks audio! Search Now♥
The Spirit of Steamboat is a short novel from the Walt Longmire series, but has a huge impact with its significant contribution towards the success of this series. Craig Johnson once again is at his literary best by producing a novel of such high caliber, which is full of excellent characters and top notch detective situations. George Guidall has given his voice once again for the narration of this 3.5 hours audio book.
This is a splendid holiday fable from the New York Times best-selling author of the Walt Longmire saga.
The sheriff from Wyoming is reading A Christmas Carol on Christmas Eve at his office. During his reading spell, he got interrupted by a ghost from the past Christmas: A fine young lady having a scar across her forehead and then a few questions related to Lucian Connally, Longmire predecessor. Walt was not able to recognize the suspicious woman, but she apparently knows him and she claimed that there is something with her, which she want to return to Connally.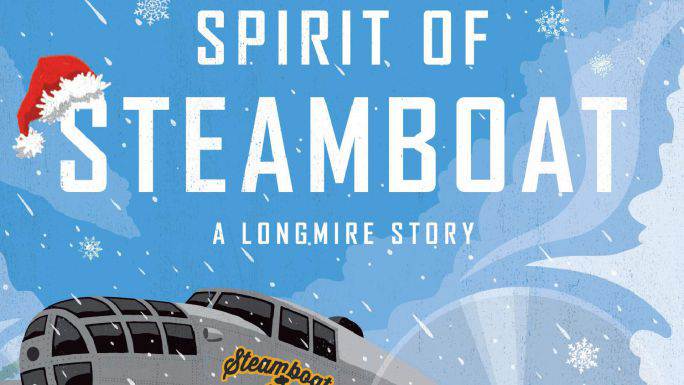 Walt was with Cady, his daughter and one of his undersheriff Vic in Philadelphia for a leisure time. Walt in that situation with the woman was at loose ends. Despite the fact that woman didn't want to reveal her actual identity, Walt agreed to help her with the issue. The lady goes on to first whisper "Steamboat" in front of Walt and then she told a story about the Christmas Eve of 1988, when as many as 3 people lost their lives in a terrible crash.
Hell Is Empty and A Serpent's Tooth are the widely acknowledged novels from Craig Johnson and played a pivotal role in his and also the Walt Longmire saga success.