Utilize our search toolbar promptly if the article lacks audio! Search Now♥
Michael Connelly is an accomplished writer of crime fiction and detective novels. His most notable works include the ones having the LAPD Detective Harry Bosch as the main lead and this The Concrete Blonde novel is from the same Harry Bosch novel series. Other notable novels from the author from his Harry Bosch novel series are The Last Coyote and Trunk Music.
The Concrete Blonde is a suspenseful mystery thriller and it is chapter 3 of the Harry Bosch series. You can enjoy any novel of the series as a standalone one as they are not as such interrelated to understand the tale. The narration of The Concrete Blonde is done by Dick Hill. He is an experienced narrator and managed to give a sensational performance with his flawless tone and expression that this novel required.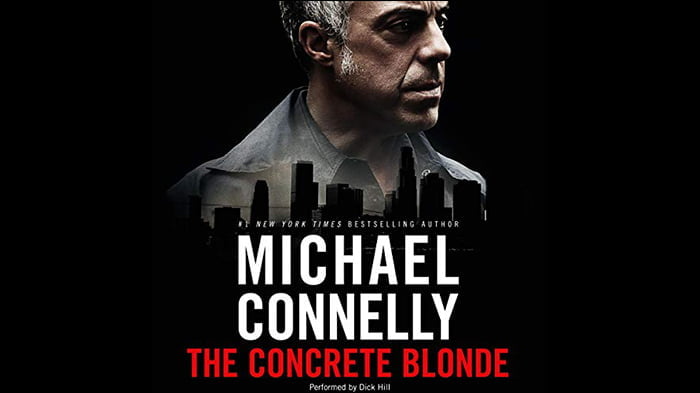 The name of the serial killer was Dollmaker who had earlier stalked the entire Los Angeles ruthlessly. He left behind some grisly calling cards dropped on the face of all his female victims. Detective Harry Bosch now with his single faultless shot is thinking about ending the nightmare of the entire city. But, the widow of the dead man is all set to sue Harry and the entire LAPD for killing the wrong person.
Michael Connelly is an Edgar Award-winning author and he made this novel stunning, which is right as per the expectations of mystery thriller fans. In this novel, he hit an altogether newer level in his writing career by creating this bone-chilling thriller. It will go on to thrust you into a blistering battle of the courtroom and that leads to a desperate search or a brutal killer.