Utilize our search toolbar promptly if the article lacks audio! Search Now♥
Alexander Kent is a popular British novelist with 68 novels written and had 34 million copies of his books sold already. He is primarily known for his historic war-related novels but has done excellent work in fictional and crime mystery thriller genres as well. He is quite brilliant when it comes to writing the best historical fiction especially those about World War II times and the American Revolution of the 18th century. The historical fictional lovers are recommended to check out his other novels which primarily include Enemy in Sight and For my Country's Freedom.
To Glory We Steer is a historical fiction novel by the author. It is chapter 7 of the immensely engaging Richard Bolitho novel series who will draw your attention throughout the narration of this novel. The narration of this chapter is done by Michael Jayston. He has appeared as a performed in several other novels of Alexander Kent and especially this Richard Bolitho series. The accent, quality of tone, and aptness of expression are outstanding.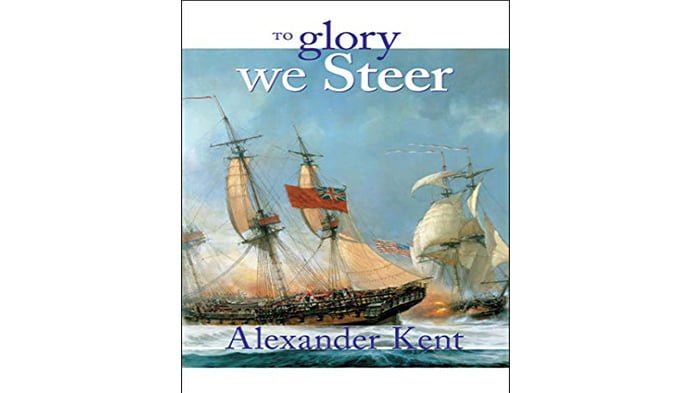 The story of this novel opens in 1782 in Portsmouth. Phalarope, the Britannic Majesty's frigate is given the orders to assist the hard-pressed troops in the Caribbean. Richard Bolitho is the new commander on board. Phalarope is all that a young captain could ever dream about. But, it was a very unhappy ship beneath the surface. Her deckhands were driven and the wardroom was torn. Things were not as good and lucrative as they seemed to be apparently.
The author did a fantastic job with the writing of this novel and the narrator was also stunning with good accent and expression, which the novel required.