Utilize our search toolbar promptly if the article lacks audio! Search Now♥
Alexander Kent is a type of writer that will draw all your attention and will make you a lifelong follower. Enemy in Sight and For my Country's Freedom is the type of novels from the author that should not be missed.
With All Despatch is an action and adventure novel written by Alexander Kent. The character of Lt. Richard Bolitho is extremely powerful in this series. He is just so powerful and charismatic that you will find it hard to resist. Michael Jayston is a repeated name as the narrator of this novel and many other chapters of the series. You will adore him for his purity of accent and expression.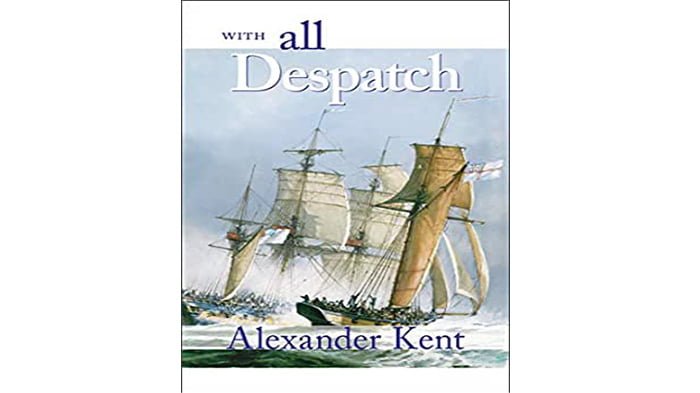 It was the spring of 1972. A somewhat troubled peace with France means that even a famous and frigate captain, Richard Bolitho is forced to sacrifice his pride. He was made to visit the Admiralty daily to beg for a ship.
But, just as the war started to pick up the pace over the Channel, then he is only provided with the command of 3 f the topsail cutters. The task cut out for him was to track down the deserters. When the ransom of a King was in peril and Richard Bolitho is asked to move forward with all the despatch to recover it then he required courage. He also needed the loyalty of the 3 gallant cutters to succeed in his mission.
The book is chapter 10 of the Richard Bolitho novel series and if you have been through any one chapter of the series, then you must be a fan of Lt. Richard Bolitho by now.