Utilize our search toolbar promptly if the article lacks audio! Search Now♥
The Lost Heir: The Gryphon Chronicles, Book 1
E.G. Foley brings up an exciting new series for kids. The series is titled as The Gryphon Chronicles and its first chapter is The Lost Heir. The narration of this novel is done by Jamie du Pont MacKenzie. His performance was applauded by audience for his quality of voice and a satisfactory overall performance.
The author is a renowned name among young readers. He has been the bestselling author in New York Times as well and this adds more confidence in the readers/ listeners, who are looking to invest their time in the novels written by him. Some of his good books include Secrets of the Deep and Jake & The Giant. Both of the mentioned novels are recommended for kids including teens and so is the subject novel, The Lost Heir.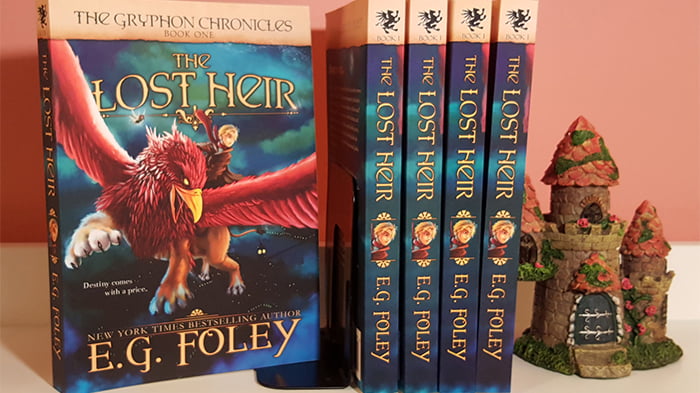 The story in this exciting novel is of Jake, who is an orphaned pickpocket. He used to live by his own special wits in the streets of Victorian London. Of late, he has also started seeing ghosts and also finds out that he is able to move some solid objects, only with his mind. He had absolutely no idea about all this and why this was happening with him.
Next thing or person he knows is a Sinister Gentleman and he discovers his minions coming hunting after him. He had to run for his life and during this attempt, he plunged into a very mysterious world, which is full of deadly peril and some magic as well. It is a world, which holds the secret about his existence and that who he really is. He is actually the long-lost heir who has some magical powers and belongs to an aristocratic family.