Utilize our search toolbar promptly if the article lacks audio! Search Now♥
Act of Treason is book 9 of the Mitch Rapp novel series. It is a crime mystery thriller with a modern detective character of Mitch Rapp and a story about political mystery. The author Vince Flynn has done complete justice with the character in order to provide his listeners with a highly engaging story. The narration is another plus point of the novel, which is smartly given by George Guidall.
The story starts with the description of a lovely autumn and highly pleasant autumn daytime in Georgetown. The democratic contenders for the office of president and vice president of America are waving their voters and the grand media waiting outside of the estate. The place just hosted a grand national security conference and brought some great intellectual minds from different places of the world. The agenda of the conference was to discuss the issues, which are posing threats for the security of the country.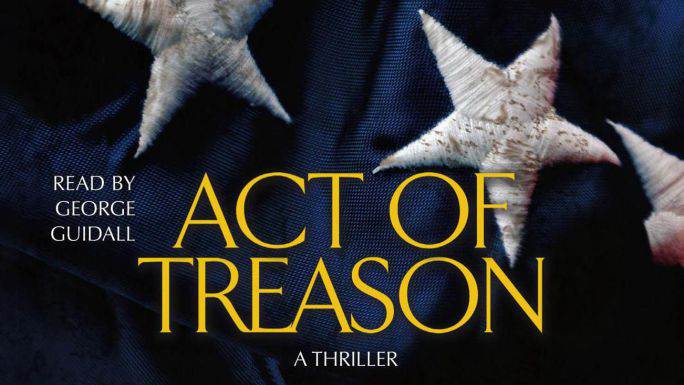 Josh Alexander, the presidential candidate car got ambushed by terrorists. Alexander won the elections after a couple of weeks of the incident with the help of sympathy votes, which came his way. The assailants were not found after a good time hunting for them.
Apparently, it looked like to be Al Qaeda behind the attack. Dr. Irene Kennedy, the Director of CIA and McMahon, the special agent were presented with a highly toxic information, which they thought about destroying completely. Some influential people in Washington were suspected for a great crime.
Separation of Power and Executive Power novels have helped Vince Flynn win great critical acclaim. They also played a pivotal role in making him the best-selling author in New York Times. These books are part of the Mitch Rapp mystery novel series by Vince Flynn.