Utilize our search toolbar promptly if the article lacks audio! Search Now♥
Chaos is an exciting novel written by Patricia Cornwell. She has the long and beautiful Scarpetta novel series to her credit, which created a great impact in the ranks of crime mystery thriller fans. Chaos is the 24th chapter of the Scarpetta novel series. If you want to have a good look deep inside Patricia Cornwell's archives then you will find Cruel and Unusual and Quantum: A Thriller as her best novels.
Susan Ericksen gets another shot as the performer of this chapter. Her performance was a bit disappointing as the audience find that to be completely flat with nothing significant to talk about.
On an early autumn day and in the quiet twilight, Elisa Vandersteel, a 26year old girl got killed while she was riding on her bicycle just near the Charles River. It looked as if she was struck by the natural lighting, but the weather seemed to be completely clear and there was no cloud in sight at all. Dr. kay Scarpetta, a forensic expert, and director of the Cambridge Forensic Center decides at the scene that this was a murder and not a natural killing incident.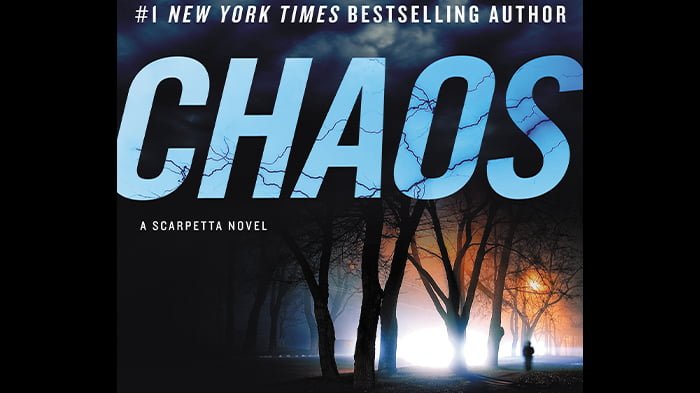 She started her investigation which right at the start became complicated especially after she received a burst of inexplicable poems from some anonymous cyberbully. He used to call himself Tailend Charlie. However, the lab results endorse the conclusions of Scarpetta, but those threatening messages didn't stop at all. She soon concluded that the harasser is also involved in the killing and she asked for the help of her husband, Benton Wesley, the FBI analyst.
The Chaos book from Patricia Cornwell wasn't bad at all. It has a gripping plot with fascinating characters. The performance from Susan however could have been a lot better.