Utilize our search toolbar promptly if the article lacks audio! Search Now♥
After the success of the first part of the series, this one was the most awaited one because the fans wanted to see another mission of the man with mysterious powers "Alex Hunter".
The scene is entirely the opposite this time in comparison to the previous book Beneath the Dark Ice that took us to the ice caves of Antarctic. This time Greig Beck takes us and his hero to the deserts of Iran where a huge burst of radiation has occurred that made everyone worried.
As the squad along with Alex lands at the spot they find nothing that could have cost the gamma radiation of such magnitude. All they can assume is that a black hole has eradicated everything in Persepolis.
But then the killing of the Iranian soldiers start taking place and they are not just ordinary killings that we observe in the time of war. Something saps the very bodies of the soldier with no trace at all.
Alex is with only one view i.e the black hole that swept everything. It could have thrown something out of it as well, a monster perhaps or an entity that they fail to comprehend.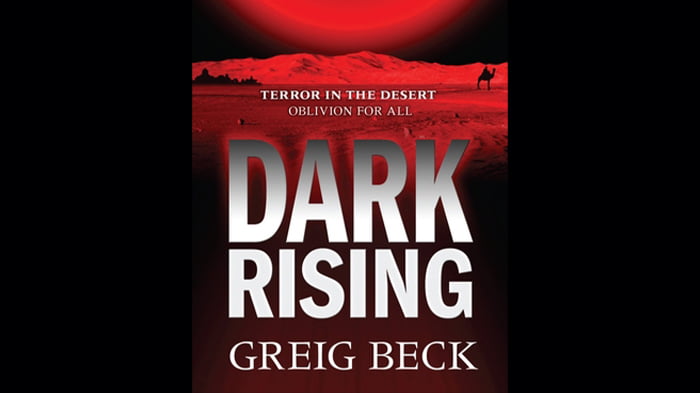 The plot of the story is this time knit with an old prophecy that is related to people of Iran. And thus the writer joins the current adventure with the old folk tales as well. In order to make it more mysterious and strong in the plot of course.
The style of this chapter reminds us about Primordia series. Because like that series here too the reader of the story never finds any rest. The abrupt development keeps you engaged and there are never extensive romantic scenes. It's just pure dominating action that we see. Sean Mangan, no doubt improves a lot in this second chapter. The book has come back quite strongly in narration.