Utilize our search toolbar promptly if the article lacks audio! Search Now♥
Death Without Company seems more life the Tony Hillerman book, which most of the mystery lovers are familiar with. However, it has its individuality and brilliance, which you normally associate with a writer of Craig Johnson caliber. It comes as the sequel to the opening book from the Walt Longmire series, which was well received and acknowledge by the followers of the writer. It is a modern detective crime mystery thriller with an engaging storyline. George Guidall has done the narration of this noel in his awesome style.
Sheriff Longmire soon wear his investigation detective shoes when he learns about an old local woman, who was poisoned to death. The investigation in a quick span of time had him in a deadly web of spider. Thigs started to get messy and extremely mysterious from here onwards.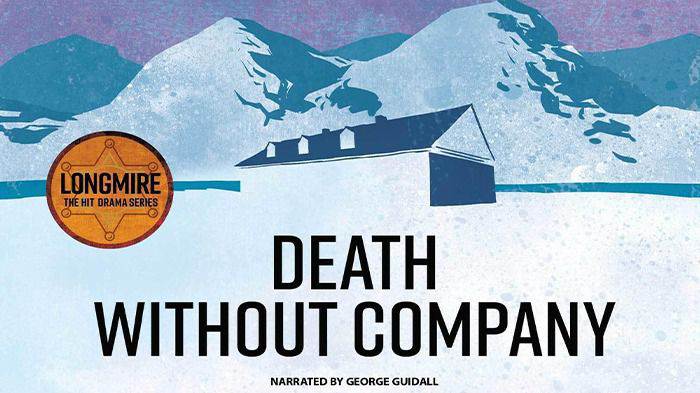 The author with his distinctive literary flair leads all his listeners and readers into the wide open space of Wyoming, in Absaroka County. He strives hard to merge a bright sense of the randomness in life and how the human relationships develop in such a setting. He has also done a good job in order to bring out his followers from their comfort zones and try something new, but within the boundaries of a mystery thriller. As a reader and listener of this audio book, it is literally very hard to ask anymore from a mystery novel of such a magnitude and cast of characters.
Land of Wolves and Depth of Winter novels are written by Craig Johnson, who has once again proved his brilliance and literary versatility in his own peculiar style. These novels are highly recommended if you are a fan of Craig Johnson and also the crime mystery thrillers.