Utilize our search toolbar promptly if the article lacks audio! Search Now♥
Alvin and Gothy thought that they have seen and met everything until their opinion is changed; in this one the two come face to face with an Elf. The couple has seen several odd things like the dragon and saved people too but never have found anyone who could prove helpful for them. They helped the Elf and saved her life and in return she becomes their helper.
Kuro the Elf offers her services and Gothy is of the opinion that they should try to make the most out of this service. Kuro too has a purpose of her own; she wants to warn the queen about the hidden agenda of the king who has gone back on his words. The two take Kuro back to her world which was not an easy task but Kuro too is ready to do anything that the two ask her to do. Alliance is made and the journey starts which is different than Valley of Death and Rapture because we witness the world of kings and queens not the roads of America.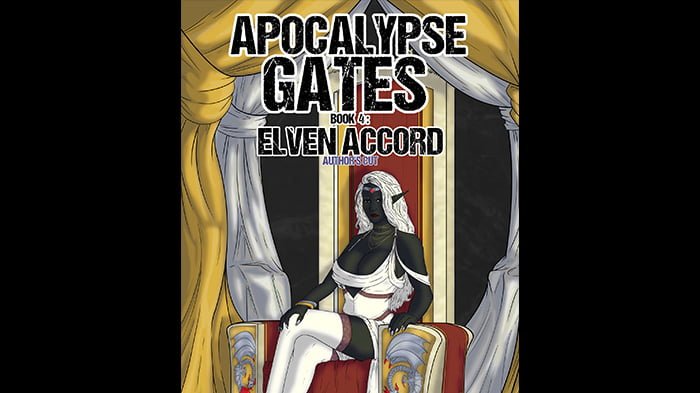 They reach the Svargax Gate but they are a little late because the battle between the king's elves and the queen's elves has already started and both parties appear to be not ready for a table talk. Daniel Schinhofen is letting the couple enter a new door in each part and every time they enter a new door the door to a new land is opened. This time too they find themselves in the midst of a war they cannot be a part of but then again they cannot just leave after travelling for so long to reach there. Tess Irondale continues the narration and is good to hear a voice with springiness in it.