Utilize our search toolbar promptly if the article lacks audio! Search Now♥
The Dark Portal is the 3rd installment in the grasping and well-received The Gryphon Chronicles. The book and the entire series is written by E.G. Foley, which is apt for kids and teenage audience. Jamie du Pont MacKenzie just like the other two earlier novels in the series has done the narration for The Dark Portal as well. As expected from him, he managed to make it sound quite good to the audience.
E.G. Foley is a brilliant writer especially among kids and teens. His imagination with storylines is absolutely commendable. A few other books from the author that you should considering listening are Secrets of the Deep and Jake & The Giant.
Jake Everton is finally in the right place as the lost heir with magical powers, who is actually part of an aristocratic family. He was an orphan pickpocketing in the streets of London. His life changed once he witnessed some magical powers with himself and soon he was deployed into a weird new world.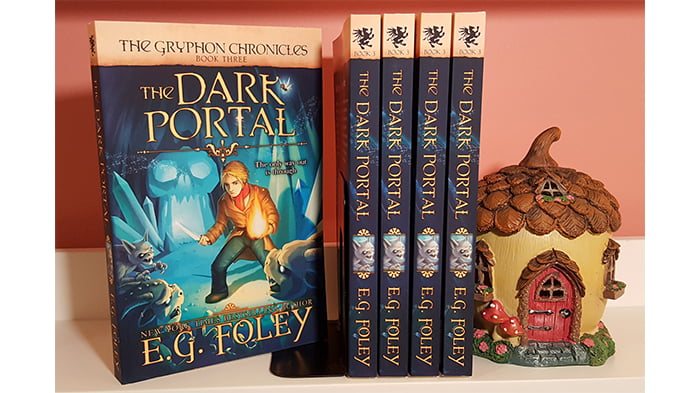 His quest on personal level is to follow right into the footsteps of his slain parents. Jake along with his friends and also Gryphon, his pet dog had a lot of adventure. They were there to solve a lot of supernatural mysteries, correcting magic related wrongs, exploring some amazing new worlds and lots of other similar adventures.
There is something really weird now that stalks a quaint town somewhere in the picturesque mountains of Wales. There was danger, which was attacking the magical folks and the humans alike. Jake is determined to get to the bottom of the things, along with his friends and also his dog Gryphon.