Utilize our search toolbar promptly if the article lacks audio! Search Now♥
Galaxy in Flames is a contemporary science fiction novel. It is artistically written by Ben Counter. The book is chapter 3 of The Horus Heresy novel series and created a great positive impact on the overall success of the series. For narration, Toby Longworth did the needful and his performance was appreciated for his expressive voice and his soulful tone.
The story of this novel revolves around the central character of Warmaster Horus. After getting recovered from some of his serious injuries, the Warmaster led the victorious Imperial army to fight against the rebellious world of Isstvan III.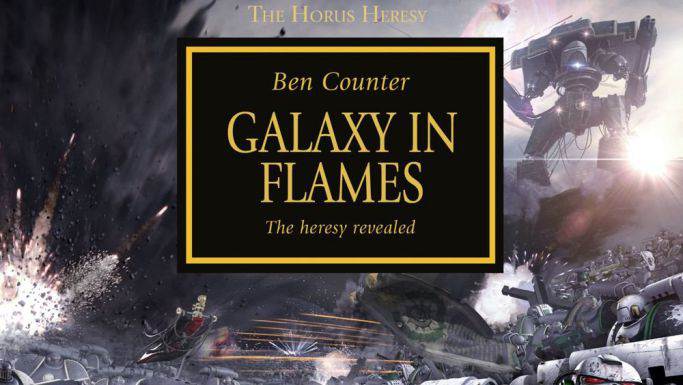 Although, Warmaster Horus along with his army managed to quickly crush the rebel forces, but the treachery of Horus was exposed finally when the planet was attacked with the multiple virus bombs and on the other end, the Space Marines went on to turn the battle on their brothers. This all scenario depicted the bitterest struggle that anyone could ever imagine.
For science fiction lovers, this book surely has high standards. In some areas, it will aptly meet your standards, while in some, you will find surpassing them. Overall, it is a great treat for all science fiction novel lovers. The narration is a very big plus for this novel as it keeps you engaged right from the start till the very ending notes.
Ben Counter you will find as an author of several other novels, where several of them you will find worthy of reading or listening in their audio format. A couple of recommended ones from Ben Counter archives are Bloodquest: Prisoners of the Eye of Terror and Battle for the Abyss.