Utilize our search toolbar promptly if the article lacks audio! Search Now♥
Jason Anspach and Nick Cole knit a good start of the series that looks a bit less joined at the start as there are more and more characters that are being added to the story every now and then and you fail to comprehend the motive behind all these characters with different background and different motives and purposes of their lives.
But if you listen to the next parts like  Galaxy's Edge, Part IV and Galaxy's Edge, Part II you will enjoy this first part even more and would like to give it another go as the characters in the next parts have evolved more and have become mature, their relation or connections with one another are also described in detail, the details which the first part lacks.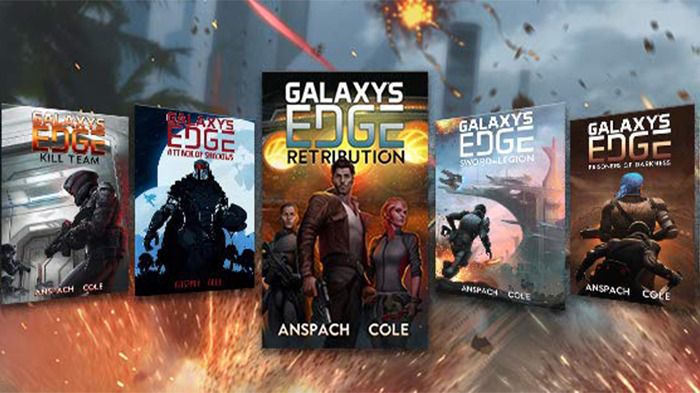 Still the novel has energy when you see the troop on the edge of the galaxy fighting against the Legionnaires, a fighting force they never expected they would face in a diplomatic mission. In a stranded situation the troop still hopes for a rescue that would perhaps never come. There are other characters like Ackabar a girl who wants revenge and a smuggler who is hoping for a successful deal that would change his life forever.
Thus the first part could be considered as an introduction as well as it provides you the motivation to read the next volumes of the novel so that you can get a full understanding of the tale. R.C. Bray was the correct selection for narration as he has proved himself an expert in narrating intergalactic stories and wars. The narrator has surely left no flaw and possesses a great impact on the novel.