Utilize our search toolbar promptly if the article lacks audio! Search Now♥
Jason Anspach and Nick Cole give a nice kick to their epic heroic series. The book is not like the other parts of the galaxy's edge series. As in the rest of the series, we find a struggling group or troop fighting lost battles and keeping their hopes high at the darkest moments. This time it's a single man with a desire that sets him on a quest.
The quest is of such a magnitude that it destroys everything that the man once had. At the same time he turns into something that is not describable, something perhaps he too never wanted to become in the first place.
The novel opens with the fall of the Galactic Republic and the emergence of a new king who possesses high hopes and good ideas for the people. However, the new king later realizes that the worst enemy of the people is their own self.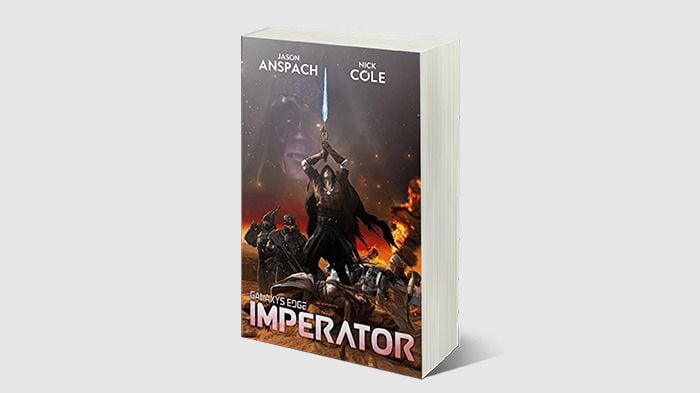 Also, there are dark forces in the galaxy ready to pounce on you when the chance is sheer. The plot of the novel can surely rip you apart as you come to know more and more about the person who is attacked by his own people. The cabal within the inner circle of the king wants to get rid of him for good but not even they realized what they were dealing with.
The narration by R.C Bray has become an ingredient of the series as we find his voice in almost all the parts right from the beginning and up to Galaxy's Edge, Part V. No weakness has ever been seen in any of the parts in the narration and it just kept on getting better all the time.
Galaxy's Edge Series :