Utilize our search toolbar promptly if the article lacks audio! Search Now♥
Sky Raider is an excellent novel for kids, which can be equally enjoyable for adults. The book marks the start of a fantastic new series with the title of Five Kingdoms. It is written by Brandon Mull, who is known for his creative style of writing with extraordinary imagination. You can check his more work in the popular novels like Master of the Phantom Isle and Wrath of the Dragon King. Both the mentioned novels in their audio version promises to create a magical atmosphere for the book lovers.
The narration part of this book is handled by Keith Nobbs and he with all his prior experience made it sound really good.
This book has some great adventure, which actually awaits in the Five Kingdoms. All that Cole Randolph was looking is to have some fun with his close buddies on Halloween. He might also be looking to use this opportunity to come close to Jenna Hunt, break the ice and know her a little more. But just when a spooky type haunted house turns into something creepier then Cole discovers herself on an adventure f a different league altogether.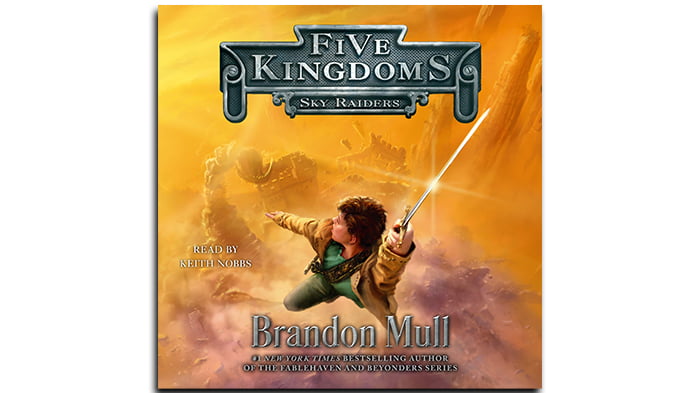 After Cole witnessed his buddies whisking away to some seriously suspicious place under the spooky haunted house, he just dive in there. He ended up discovering himself in The Outskirts. The Outskirts is composed of 5 different kingdoms, which lie between reality and imagination, dreaming and wakefulness, and life and death. It is nothing but an in-between place. There are few people who are actually born there. Some may be able to find their way from that world to ours or maybe from the other worlds as well.