Utilize our search toolbar promptly if the article lacks audio! Search Now♥
The 39 Clues, Book 2: One False Note
The subject novel is part 2 of the 39 Clues: Series 1. The novel is written marvelously by Gordon Korman for kids, who will definitely love it. He has been author of several other novels for kids. The Unteachables and Restart are worth mentioning novels, which are written by Gordon Korman.
David Pittu has done the narration of this novel, which was splendidly done. He knows the art of grabbing the attention of young audience, which he effortlessly did. Those who had gone through first book of the series were anxiously waiting for this novel to come and they were certainly not disappointed. The followers of this series were absolutely stunned with the Clues adventure, which continuous with more enthusiasm and adventure in this novel as well. Those who haven't gone through the first novel could enjoy book 2 as a standalone novel.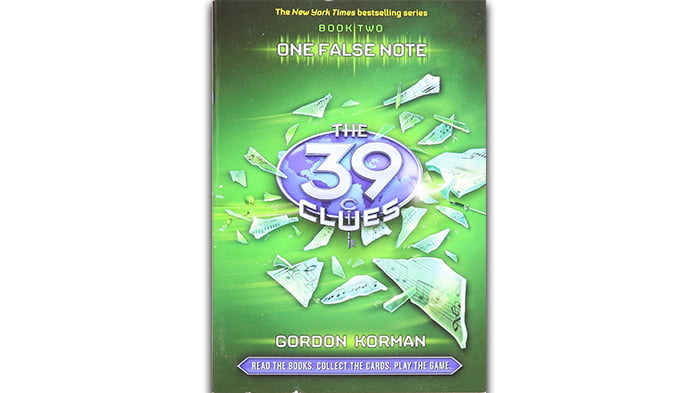 The race for the 39 Clues is still on and going in full throttle. Those 39 Clues are the ones that are safeguarding a great secret, a great power. Amy Cahill, the 14 years old and Dan, her younger brother are extremely shocked to discover themselves right in the lead. The search for those critical Clues seemed to be taking them on an unavoidable trip to Vienna. On this trip, they had a coded piece of sheet music from Mozart. This was their critical key to find the next possible Clue, which they were desperately trying.  But, they also had to deal with a good number of their power hungry relatives. Both Dan and Amy Cahill were not able to see that if they are on the right track and on their way towards victory or not.