Utilize our search toolbar promptly if the article lacks audio! Search Now♥
The Cycle of Arawn: The Complete Trilogy
Mythical and magical creatures come to life in almost all the books by Edward W. Robertson, and he has been fascinating the people with the style of his story telling too. Though most of the time people tend to forget the strength of the plot because they are usually involved in the fantasy but still we cannot consider the plot a weak one. The plot provides the impact that can go along with the listener for a lifetime.
Dante and Blays the two that were the highlight in The Light of Life and The Spear of Stars  again come to the scene when Dante finds the lost book of nethermancers. The people of Mallon don't know anything about black magic now for which they were once famous.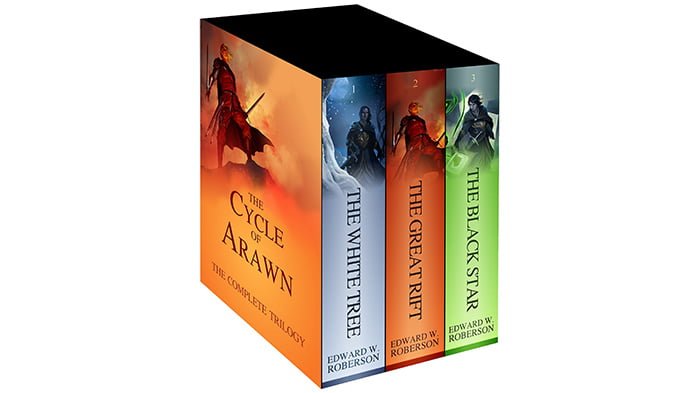 Black magic was banned on the land centuries ago and now after the discovery of the book things again go out of hand. The nethermancers want to get what they think rightfully belongs to them i.e the lost book. Dante has to run for his life and now he considers that protecting the book is also his duty from which he cannot just shy away. If the book goes back into the evil hands Black magic will once again rule the world.
Mallon's people are also divided in their opinion and a civil war is threatening the whole land. Now one man holds the key, the man who is also the cause of all these happenings. The beguiles of war can be heard in all directions and Tim Gerard Reynolds narrate the with a warrior spirit with awesome grudge and intensity in the voice.
The Cycle of Arawn The Cycle of Arawn