Utilize our search toolbar promptly if the article lacks audio! Search Now♥
The Liar's Sister is an incredible novel written by Sarah A. Denzil. It is a psychological mystery thriller, which will mesmerize you with a great ending made to an even better start. Tamsin Kennard has done the narration of this novel, which was an acceptable performance.
A decade ago, Samuel Murray, a young boy went missing from the Buckthorpe village and was never seen by anyone again. Rosie Sharpe, her friend cried for the missing Samuel weeks after he went missing. However, Heather, her younger sister knows that Rosie is hiding some secret behind her tears. It was because the night when Samuel Murray was last seen, Heather saw her elder sister getting in the room secretly through the window. Her jacket was completely torn and her eyes were wild. Her entire body was shivering with fear. Heather never explained to anyone that what she saw, but it is not easy to keep secrets forever.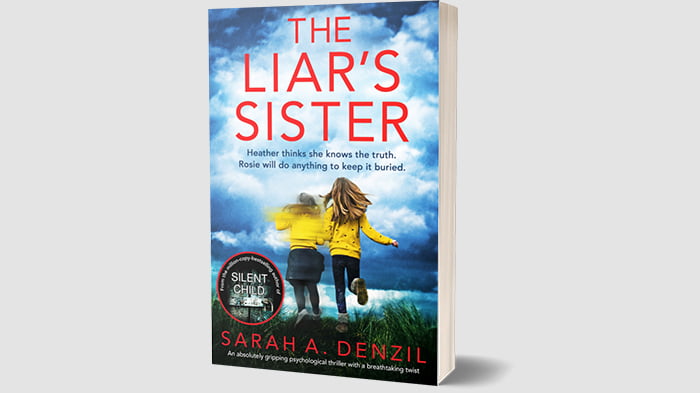 After a period of 10 years, Heather and Rosie return to their childhood home, when their mother got ill.
Getting into deep details and reviews of the novel, it has been concluded that Sarah A. Denzil has written multiple novels better than this one and she could have been better in this novel as well. However, it doesn't mean the novel is not worth it. It definitely is and it is just that everyone have their own specific preferences, likes and dislikes.
It is a good chance for all mystery thrillers to read/ listen to more novels by Sarah A. Denzil. If you are thinking alike, then the most recommended novels that Sarah A. Denzil has written are One for Sorrow and the Silent Child.