Utilize our search toolbar promptly if the article lacks audio! Search Now♥
The Nobel Literature Prize winner of 2023, Jon Fosse, was born in Haugesund, Norway. A severe accident at the age of 7 brought him close to death, an experience that significantly influenced his writing in his adult years. The Norwegian author and playwright, Jon Fosse, was awarded the Nobel Prize in Literature 2023 on the evening of October 6th. The prize, presented by the Swedish Academy, earned Fosse a sum of 11 million Swedish krona (approximately 1 million USD).
Jacques Testard, the publisher of Fosse's novels, said upon hearing of the honor: "He is an outstanding writer, who has found a way to write novels that are entirely unique. As Norwegian editor Cecilie Seiness recently stated in an interview, if you open any of Jon's books and read a few lines, it could not have been written by anyone else."
"His novels are magical, mystical, and rooted in the scenery of the narrow fjords of the West where Fosse grew up. Crucially, he writes in Nynorsk or New Norwegian, a minority language in Norway, which in itself is a political act. He is also a superb playwright and poet – a truly astonishing intellect," Testard added.
According to the British newspaper The Guardian, Fosse has written over 30 plays, including Namnet (Fame), Vinter (Winter), and Ein sommars dag (A Summer's Day). His longer works include the trilogy Septology, with its third part having been a finalist for the International Book Prize in 2022.
Septology narrates the life of an elderly artist named Asle, living alone on the southwestern coast of Norway, reflecting on his life. In Bjørgvin, there's another Asle, also a painter but struggling with alcoholism. The duality is consumed by the shared existential questions about death, faith, and love.
Few are aware that a severe accident at the age of 7 nearly took Jon Fosse's life, an experience that profoundly influenced his writing in his adult years.
Fosse himself recounted this incident in the story "Childhood Scenes," where he describes blood gushing from his arm after a fall, leading to a hospital visit: "I was about to die even though I was only seven."
Jon Fosse enrolled at the University of Bergen to study comparative literature, subsequently embarking on his literary career.
His debut novel, "Raudt, svart" (Red, Black), was published in 1983. His first play, "Og aldri skal vi skiljast" (loosely translated: And We Shall Never Part), was performed and published in 1994. Fosse writes novels, short stories, poetry, children's books, essays, and plays. His works have been translated into over 40 languages.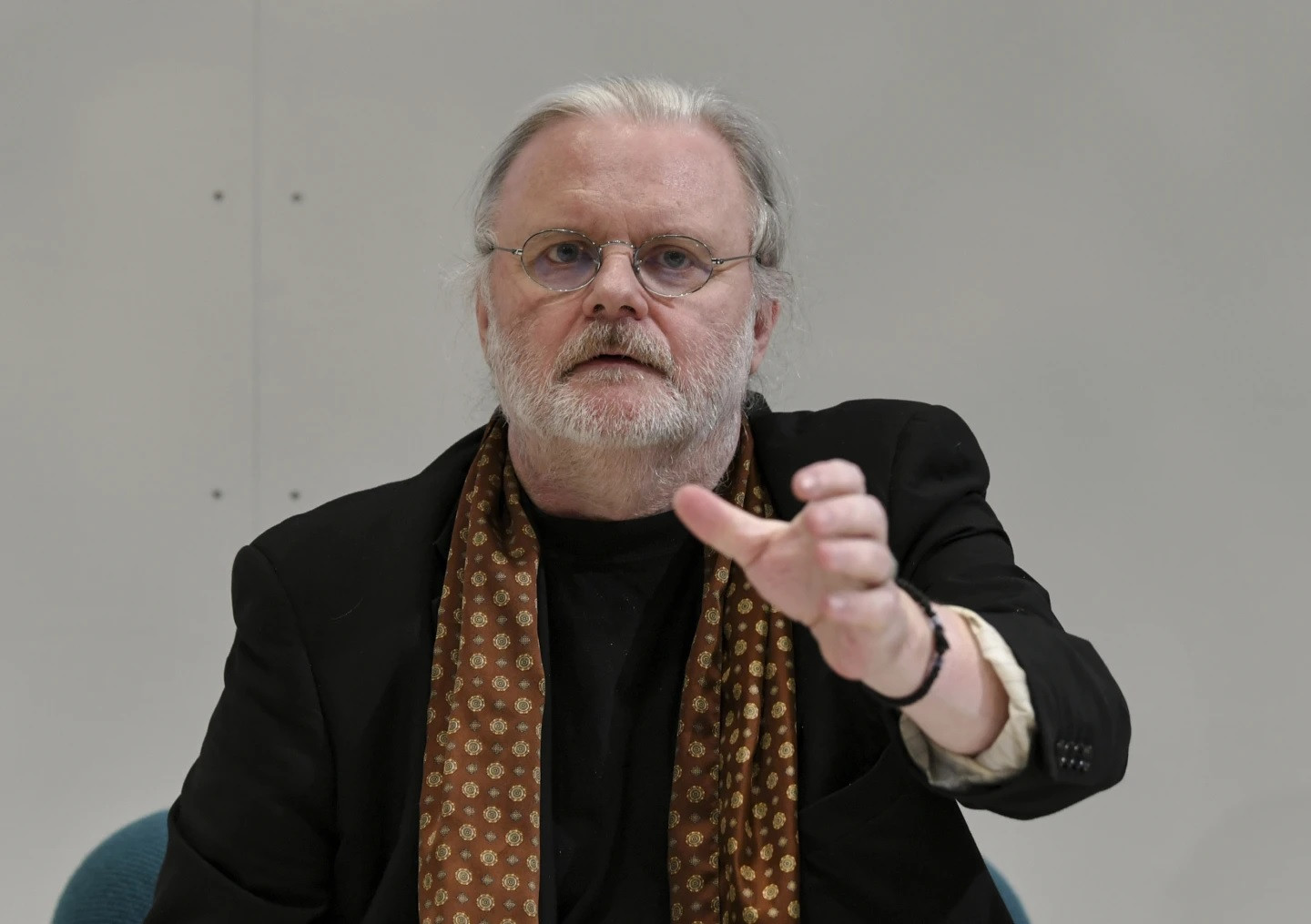 He also plays the viola, and much of his writing practice in his youth involved composing his own lyrics for songs.
Jon Fosse spent some time with his second wife, a Slovakian, in Hainburg an der Donau, Austria. He also has a residence in Bergen and two homes in Western Norway. Originally, Fosse was a member of the Norwegian Church (though he self-identified as an atheist before 2012). He joined the Catholic Church between 2012-2013. There was a period when the writer had to self-admit to a long-term alcohol rehabilitation facility.
From 2011, Fosse was awarded Grotten, an honorary residence owned by the Norwegian state and located on the grounds of the Royal Palace in central Oslo. The use of Grotten as a long-term residence is a special honor granted by the King of Norway in recognition of his contributions to Norwegian art and culture.
Fosse was one of the literary consultants for "Bibel 2011," a Norwegian translation of the Bible published in 2011.
He was also awarded the Nordic Council Literature Prize in 2015 for his trilogy consisting of "Andvake" (Awakening), "Olavs draumar" (Olav's Dreams), and "Kveldsvævd" (Fatigue).
Many of Fosse's works have been translated into Persian by Mohammad Hamed, and his plays have been performed in Iran.
In addition to writing novels, Fosse has translated numerous works by other authors. He was ranked 83rd by the British newspaper The Daily Telegraph in their list of 100 living geniuses.