Utilize our search toolbar promptly if the article lacks audio! Search Now♥
Tiffany the frying pan girl performed a miracle at the age of nine and after that she performs wonders one after another. Not only she is famous but also a powerful witch of the land, she was not at her full strength when she fought the Queen of the Fairyland and the evil that fell big on the land. Now she is something more than just a witch but she is also a teenage girl from the inside that brings her emotions into play when she confronts a boy. To her surprise she meets Wintersmith the boy who controls the winter with his fingertips.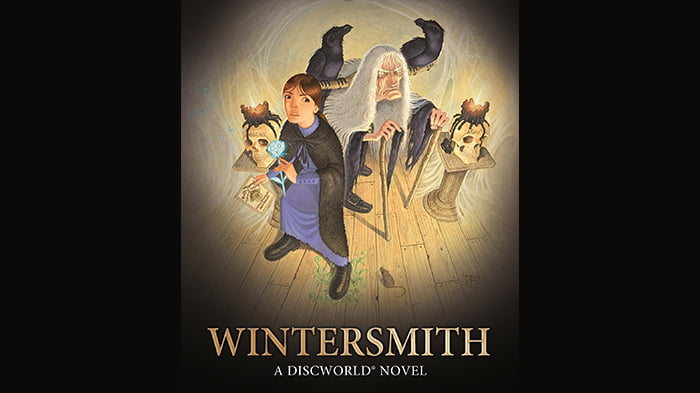 And although he appears to be a lover boy but from the inside he is of the cruel sort just like the ice of the winter. He wants to keep Tiffany in his world for the rest of her life and one thing that Tiffany hates is an effort to contain her.
Also if she agrees on the proposal it would mean winter forever in the Fairyland as the Wintersmith will not allow the spring to approach the land. Tiffany gathers everyone that she met in The Wee Free Men and A Hat Full of Sky because survival looks tough to her now. Her powers weaken everyday with the emergence of winter and at this time she just hopes to see spring in the land.
Wintersmith gets a special tone from the narrator Stephen Briggs; we can feel the icy cold touch in the lad's voice which is just captivating. Even when Wintersmith shows his feelings of love there is harshness in it and we can observe his true nature that way.